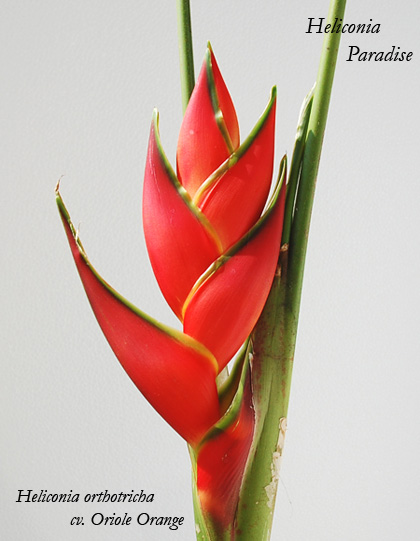 Heliconia orthoricha x H.stricta cv. Oriole Orange - Heliconiaceae
This beautiful and rich flowering cross usually grows 5' to 6.5' ( 1.50 m to 1.95 m )
high in full sun to light shade.
Inflorescence consisting of 5 to 8 bracts, bright red-orange with dark emerald-green and very dark purple line along lip.
Bracts are green and yellow inside, carrying dark green sepals with white tip.
Blooming throughout the year, good cut-flower and one of the best ornamental Heliconias.