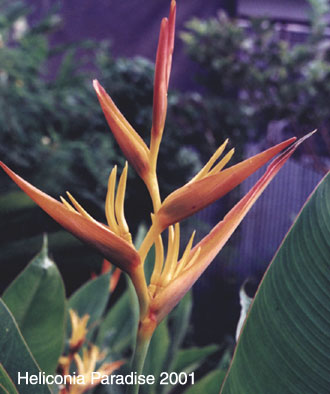 Heliconia psittacorum x H. spath. cv. Golden Torch Sunshine
Growing 3' to 5' ( 0.9m to 1.50m ) high in full sun to light shade.
Inflorescence 5 to 7 bracts of basically yellow color, more or less strong tinted with
pink to salmon, filled with yellow flowers. Rachis yellow, with green shading on lower bracts.