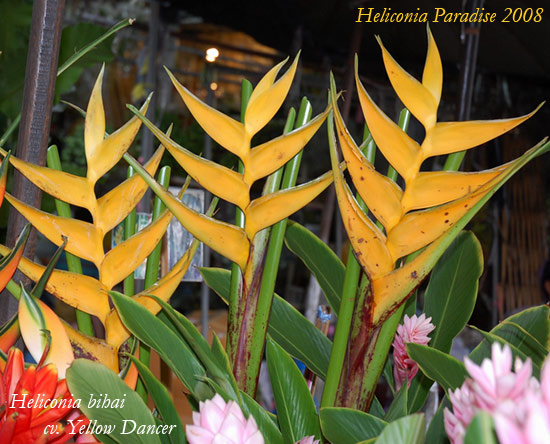 Heliconia bihai cv. Yellow Dancer - Heliconiaceae
'Yellow Dancer' can reach a height of 5' to 14' ( 1.50m to 4.20m ) and grows in full sun to 50% shade.
Inflorescence consisting of 5 to 12 bright yellow bracts, sometimes green along keel and lips, particularly on lower bract.
One of the best yellow medium to large sized Heliconias.
Blooming April to November.