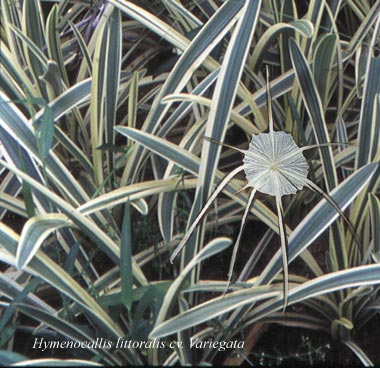 Hymenocallis littoralis cv. Variegata - Spider Lily
This plant grows well in part shade to full sun and reaches a height of 30cm to 50cm.
Striped foliage and fragrant flowers are making this plant attractive while it can tolerate
unfavorable growing conditions like dry or wet soil. Available as bulbs.
Minimum USDA Zone 8