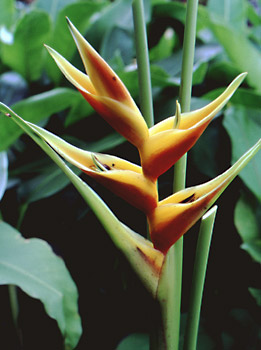 Heliconia caribaea x H.bihai cv. Jacquinii
Grows 6' to about 14' (1.8m to 4.20m ) high in full sun to half shade.
Inflorescence consisting of 4 to 10 bracts, red on lower cheek, yellow along lip.
Lower bracts with green keel.
A variety which produces inflorescences throughout the year under tropical conditions.